[DEMO]Hotel Nightmare
First Preview of the 1.0 !
---
The 1.0 is a huge update coming out to boost Hotel Nighmare from a little "good" game to a next levels Horror game.
Some Reason of that, First the French Language and more maybe in a future, next the gameplay !
The gameplay of Hotel Nightmare would have been boring for a long session, if I did not do this update.
In the new gameplay i remove entirely the hud and make them "intradiegetic" like the Battery count is in the arm near of the flashlight and the battery's level bar is not more a flip flop of "ON" / "OFF" it use the intencity of the flashlight .
To try a test level "completely" new use the "CTRL" key to show a DEBUG menu then choise the Map or the Language :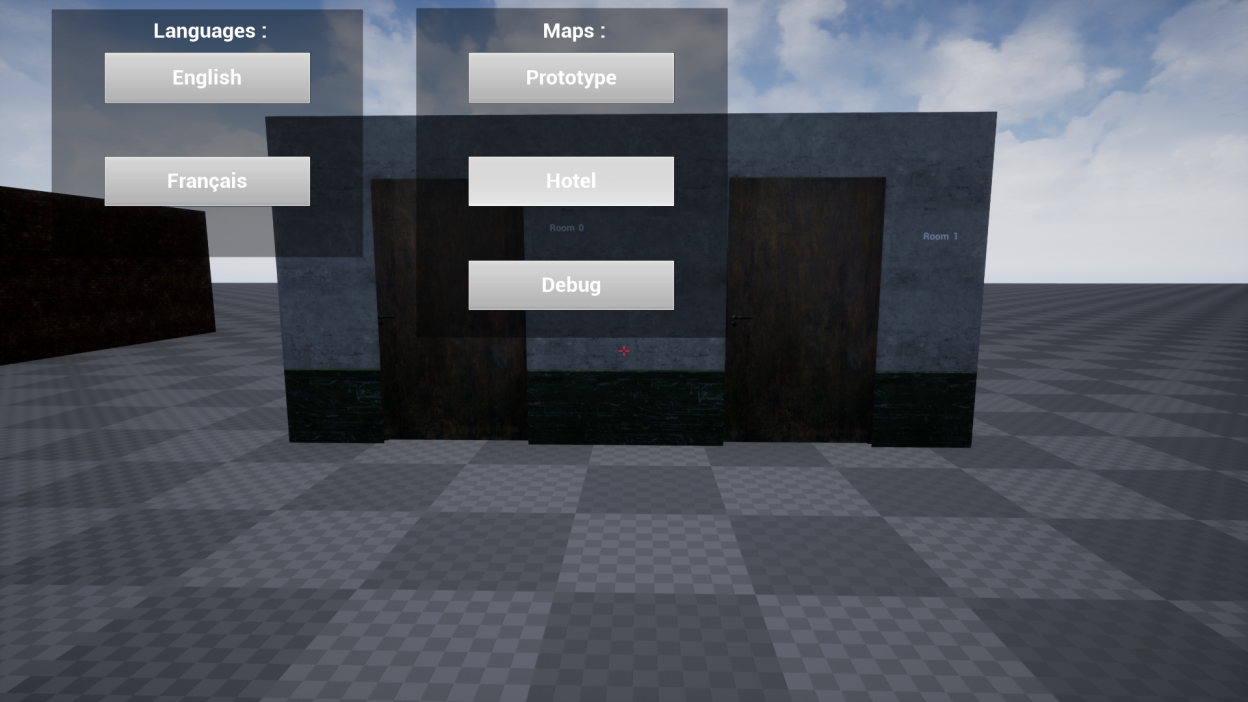 Here is the look of the DEBUG menu.
Files
Hotel Nightmare V1.0 [PREVIEW]
775 MB
May 18, 2019
Get [DEMO]Hotel Nightmare